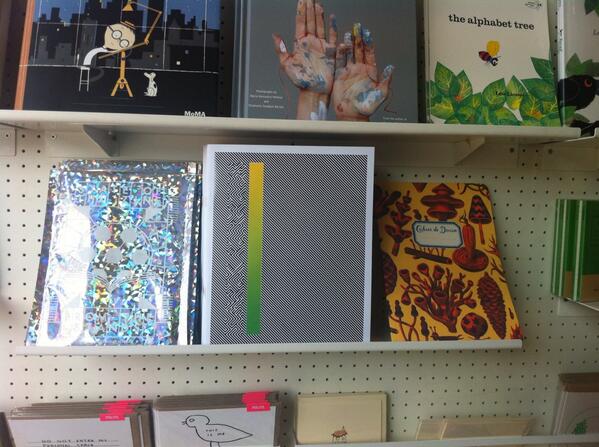 Matt Keen and James Rogers did such a wonderful job on our Reality-themed issue 2. We're thrilled to announce that they're back for issue 3! Design is magic and a massive part of what makes a magazine what it is. We really thought you should meet these wizards.
Introduce yourselves!
We're Matt and James, designers of Hack Circus issue 2 (and beyond). We both studied Graphic Design at Sheffield Hallam and specialised in typography. We met during a collaborative project in our second year and we've been working together on and off ever since. Our interests include language, technology, photography, print and of course type – both using and designing typefaces.
Where did you go for inspiration when you working on issue 2 of Hack Circus? We looked at magazine design in general, with a particular emphasis on the ones which were visually striking. Then we read all of the articles several times, picking out any possible visual elements that we could work with, and brainstorming any ideas that occurred to us along the way. We designed each article to have its own character according to the content.
Oh, and we watched the Matrix as 'research'! That was where the colour scheme for this issue's cover came from.
Which is your favourite spread or piece of design work in the issue and why? M: Mine is probably Staying Alive, the emulators spread. I love the way the diagonal lines interact with the text - we took them from the ZX Spectrum's original logo.
J: Mine would be The Clock Of The Long Now just because the diagrams of the clock are beautiful. I love complicated technical diagrams and the ones we were provided with for the article work really well in contrast with the simple, sans serif text.
Tell us about a great piece of design you often find yourself referring to, or find particularly inspirational at the moment. There isn't really one specific piece of design which we continually refer to because we're constantly looking for new ideas and we find new things which inspire us every day. It depends what kind of projects we're working on at the time, although obviously as typographers we particularly love anything print or type based.
Do you subscribe to many magazines yourselves? Which ones? We have a joint subscription to Eye magazine – it's pretty much the gold standard of magazine design so it makes sense for us as editorial designers to keep up with it. And it's beautiful.
What would your ideal design job be? M: I'd love to be a graphic prop designer for films. So designing things like all of the documents that characters hold, or books they read, or street signage that they go past.
J: I'd like to work in a small, type-focussed design agency. Somewhere I'd be able to work within print design, typography and typeface design all at once.