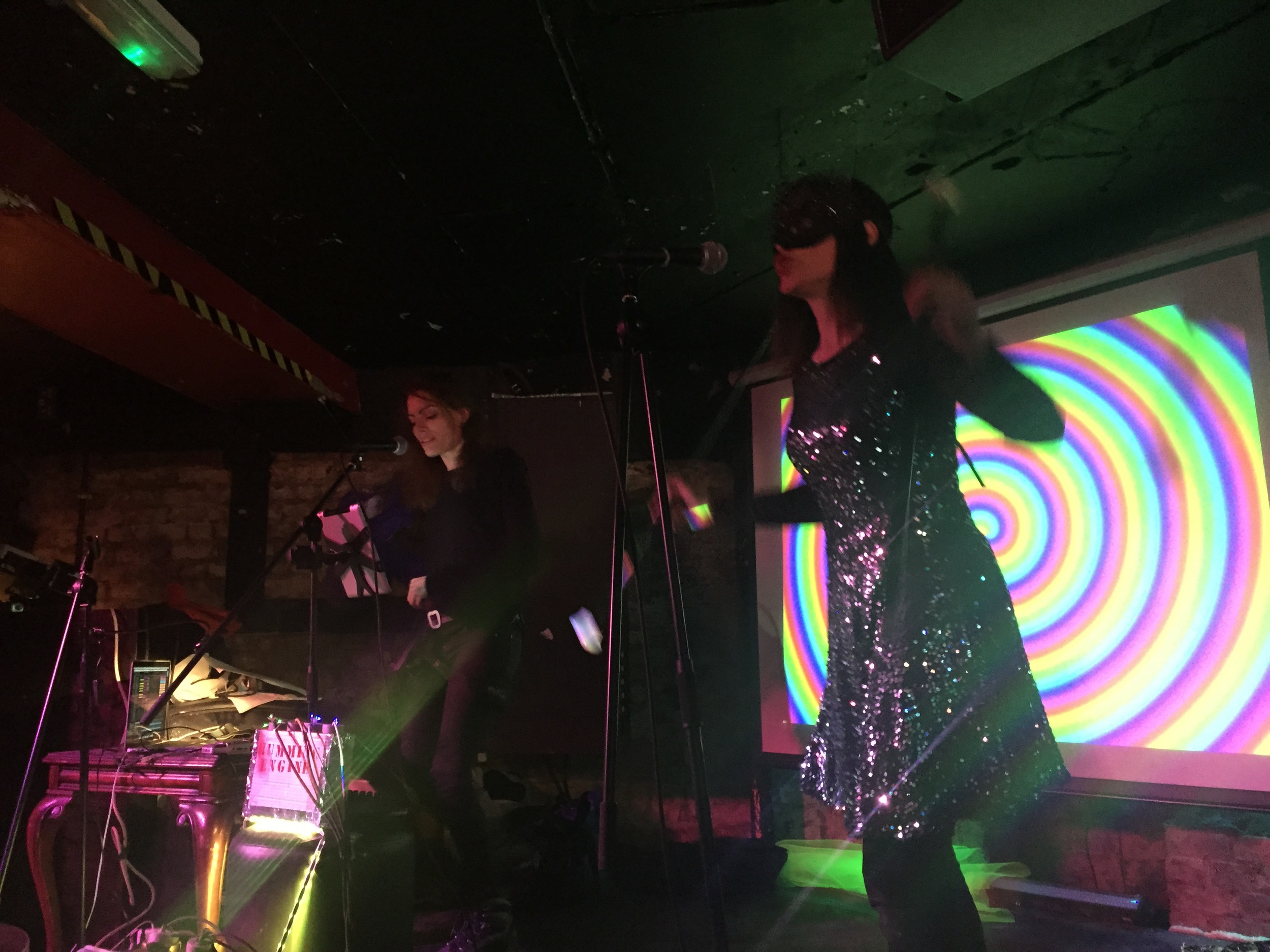 The new issue is out! Check out what's inside, and buy it, if you like what you see. This time we're looking beneath the surface to subterranean cults, buried nuclear waste, bunkers, sharks, dungeons and demons, asking what it means to remove ancient artefacts from their final resting place, and taking a philosophical moment to wonder: how do we decide which way is 'under' anyway? All this plus a practical guide to building your own Personal Hell, domesticated volcanoes and more, in the brand new issue.
As always, a new issue means a new event, and we convened under a pub in North London on Monday night for an acoustically-driven adventure, tunnelling deep into London's least-known subterranean volcano. This time we collaborated with LJ Rich, who created incredible sound effects and an entire album of underworld adventure songs (co-written with HC Ringmaster, Leila). We'll let you know on here when the album is ready to download!
We had an incredible adventure together that took us to a subterranean river where we met Steve White, (shark enthusiast and Titan comics editor), saw us calling upon the assistance of Ralph Harrington (volcano expert and historian) and encountering Chris Farnell, who treated us to a hilarious demonic tour of Hell.
If you missed the show but would like to hear some sounds from the evening, get a tour round LJ's 'Humming Engine' and hear what it's all about directly from the Ringmaster, there's a great item on this week's BBC Click (World Service radio) here!
In addition to LJ and the speakers, special thanks must go to Geoff, creator of the absolutely amazing Chthulhu puppet, magician Mike Stoner for zapping some audience members in the break, our designer James Rogers for the gorgeous game we gave out to First Class ticket holders, David Charles for stand-by Orc duty as well as doing the door list AND stuffing goodie bags, James and Dav for all their help with last minute set-up stuff, the fantastically helpful venue, Dee for the Snickers bar, whoever the nice lady was who brought us crisps and water, and most of all the wonderful audience who dressed up, brought torches or other inventions, and generally threw themselves into the magic of the evening.