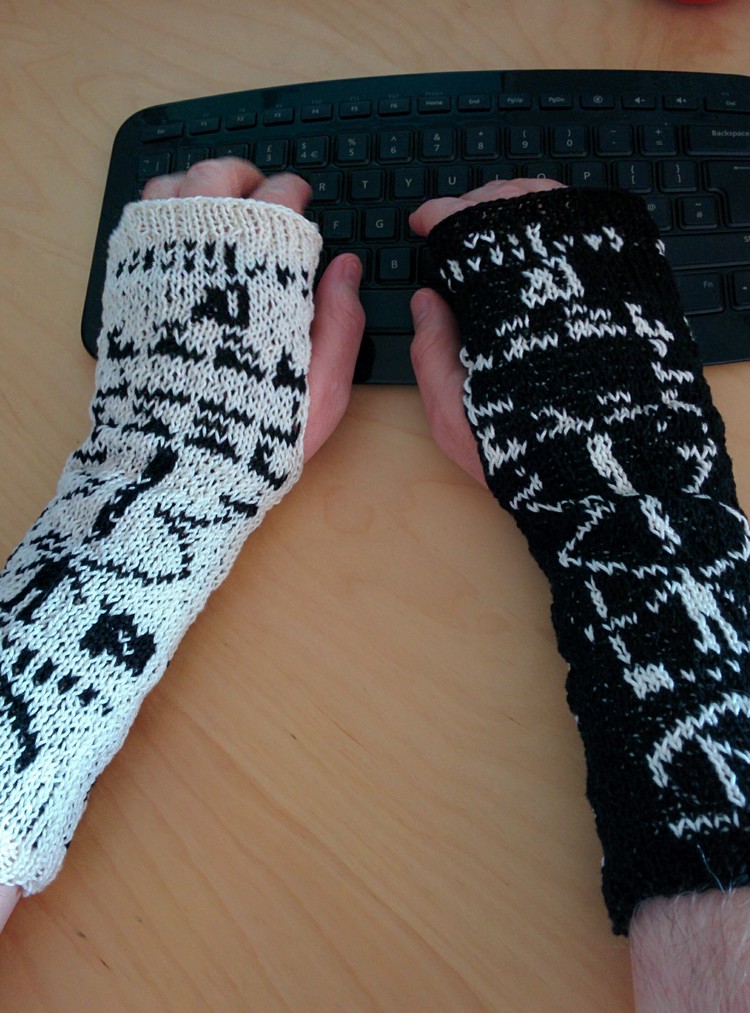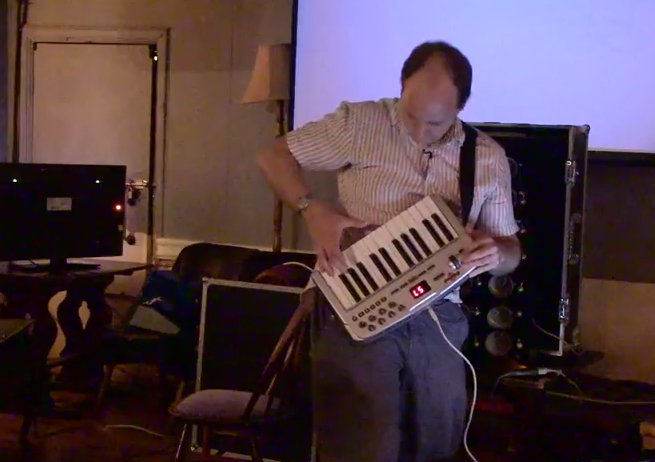 We've done a full year! That's five issues, and five Hack Circus events.
It's been a good year. Forgive what may sound at worst self-congratulatory, at best surprised. But when we launched just over a year ago, we really were a relatively straightforward "magazine and event series about art and tech". We picked up a podcast on the way, and the idea of 'Fantasy technology and everyday magic' and then people started making things... and those things started to get more and more elaborate.
Over the last few months we've developed into a fully-blown "creative collective". We have a purpose. We're making original work, writing scripts, composing live music, making films and audio recordings, directing, performing, and even selling products on the site. Just over a year ago, we were a glint in the milkman's eye. Now, we are definitely a Thing.
Over the summer, Hack Circus took on a residency at Brighton digital arts agency Lighthouse Arts, where we also held our third event, themed on Access All Areas. We've been featured in The Times, The Huffington Post, The Guardian, Seed The City, The Yorkshire Review and more. We were filmed for BBC Click. We've had hundreds of subscribers and thousands of podcast downloads. We had sponsorship from Squarespace for the podcast, and advertising from the likes of Watershed, Somewhere, Furtherfield, The Festival of the Spoken Nerd and The Site Gallery in the magazine and The Literary Platform on the newsletter. I'm often invited to talk about the project and sometimes actually do! We're frequently offered rooms to perform in and other sorts of contributions. I recently wrote about us for Creative Review.
I asked people on Twitter for their highlights of our year, and LJ Rich's podcast interview about synaesthesia came up, as did 'going into space'. My personal favourite thing this year was Dee turning up to the Starship event in incredible homemade Hack Circus headgear and pins.
We started out with the time travel event last October doing geek cabaret stuff with a bit of weirdness (how the ZX Spectrum is implicated with time travel; a 'real time machine') – and the shows have become increasingly reality-bending; increasingly shows. The space event was an amazing exercise in playing along, with costumes, technical accuracy, and vast numbers of conspirators working long hours to make it come together. Next year there will be more immersiveness, more darkness, more reality wobbling, and hopefully, more (any) money.
We are now registered as a trademark. So, don't mess.
We've had fun with the magazine, too. We've looked at Time Travel, Reality, Access All Areas, First Contact and Life. Contributors have ranged from artists like Kate Genevieve and Sarah Angliss to scientists like Dr Lewis Dartnell and philosophers such as John Dupre. We've welcomed contributions from professional liars, hackers, inventors, astronomers, physicists, biologists, dancers, science fiction writers, academics, computer scientists, experts on acoustic and perceptual illusion, speculative designers, and many more.
The print designers have done some really amazing, top drawer work – not just for every issue, but for the shows, too. Our regular designer James Rogers created the Starship Hack Circus mission badge, and original cards to sell at the party last weekend. Prints of our new designer Matt Harrison Clough's illustrations for the magazine are now available to buy from this site.
It hasn't all been plain sailing, of course. We've applied for funding and opportunities we haven't got, we still don't make the print run back from the subscription payments, we put the designers under a lot of pressure to get the publication out in time, every three months, and we never know what percentage of the commissions will actually turn up by the print deadline, each issue. But once you get your head round the thing of "It will cost rather than make money for a while" thing, and remember that we're doing what we believe to be important and good, then it becomes more than worthwhile. We're involved in something special.
We will never run out of ideas and we will never be dependent on money, which is why, right now, the possibilities for Hack Circus seem huge.
Happy Christmas and here's to bigger and better things in 2015.